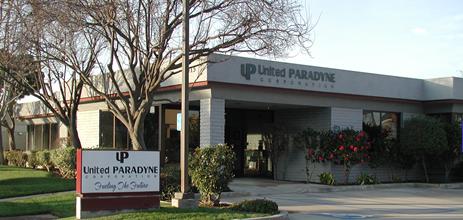 Founded in 1995 and headquartered in Santa Maria, California, United PARADYNE is a global supplier in the government and commercial aerospace sector principally engaged in operations and engineering support related to fuel (unconventional and conventional), metrology services, aerospace ground equipment (AGE) operations and maintenance, Transient Alert (TA), payload processing services, life support, and environmental compliance support services.
Our management approach and business philosophies incorporate ethics, trust, honesty and open communication with our employees and customers. United PARADYNE is led by President and Chief Executive Officer Joseph Hasay.
United PARADYNE's corporate leadership team includes:

Joseph J. Hasay
President and Chief Executive Officer
Joseph Hasay is one of the original founders of United PARADYNE Corporation in 1995.
Under his leadership at United PARADYNE Corporation the company has continued to grow and expand its expertise. Most recently, he has succeeded in forming a partnering relationship to develop a space launch complex for the Cyclone 4M launch vehicle in Canso, Nova Scotia. This promises to take the Company into its next stage of evolution.
Before joining United PARADYNE, Mr. Hasay worked at Jacobs Services Company, Northrop Electronics Systems Division, Lockheed Aeronautical Systems and Lockheed Space Operations Company.
Joe has a bachelor's degree in Environmental Health from West Chester University.
---
Arturo Ortega
Director of Finance
In his role as Director of Finance, Arturo Ortega is responsible for all contracts and financial matters, including profit and loss reporting, balance sheet, and cash management.
Arturo joined United PARADYNE in 2018. Arturo has over 30 years of experience in contracts and financial management roles working in the defense manufacturing industry with various companies including Teledyne and Raytheon.
Mr. Ortega has a B.S. in Accounting from California State University and is a Certified Public Accountant (CPA).
---